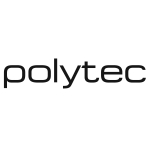 Contact:
Polytec Decorative Surfaces
---
polytec is an Australian decorative board and laminate brand. Forever the creative thinker, polytec invests in pioneering new product and range developments to equip cabinet makers, architects, designers and consumers alike with a palette that's contemporary, forward-looking and comprehensive.
With 30 years experience, polytec is the fastest growing brand in the decorative surfaces category. Through its manufacturing division, polytec leads the way in its commitment to Australian manufacturing and in the development of decorative surfaces for joinery applications in kitchens, living areas, bathrooms, laundries, wardrobes, home offices, furniture and commercial spaces. A collection of locally made and globally curated materials for horizontal and vertical surfaces provides the option of applying a consistent design appearance throughout a project, inserting highlight elements, or selecting materials that are designed to unite & compliment.
Australian projects require materials that are practical, robust and a pleasure to be around. polytec has all bases covered with an array of solutions in all decorative surface product sectors including: High pressure laminate, low pressure melamine, made-to-order thermolaminated doors, aluminum framed doors, Ultraglaze acrylic range and Steccawood decorative battens. polytec's diversity of colours, finishes and prints form ranges that are designed to work together, paving the way for highly original and bespoke designs.